By jingleauto |
16
August 2023 |
0
評論
The Convenience of Power Tailgate: Choosing Electric Tailgate for Haval Jolion
Gone are the days when car owners had to struggle to open and close their car's tailgate manually. Today, cars are equipped with the most innovative technologies that make the driving experience more comfortable and less tedious. One such technology is the power tailgate, which is fast becoming a must-have feature in modern cars. In this blog post, we will discuss the benefits of an electric tailgate for Haval Jolion, its features, and how it can add to your driving experience.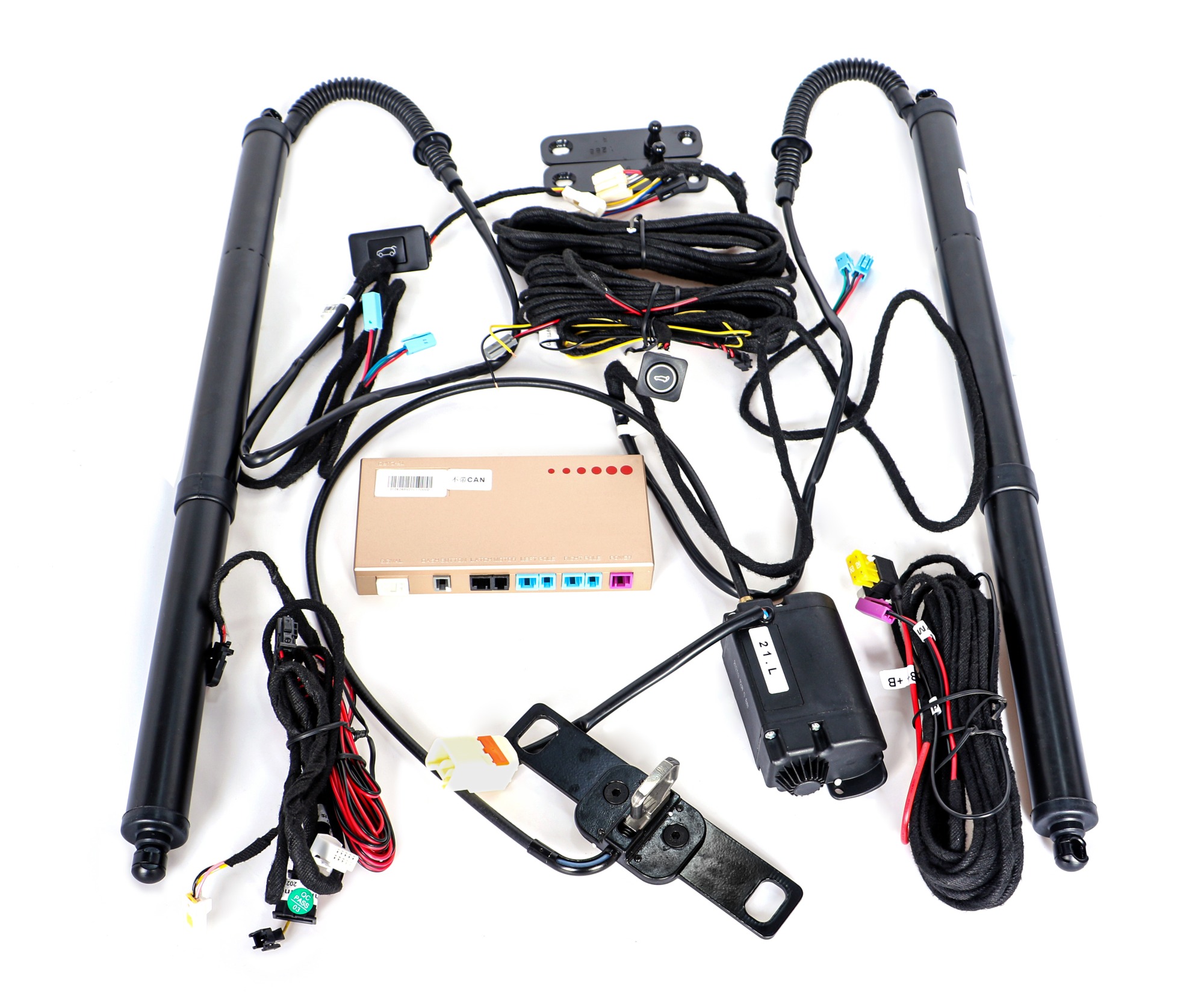 1. Increased Convenience and Accessibility
The most significant benefit of installing an electric tailgate is the convenience it provides. Simply pressing a button on the remote control or using a foot sensor to open or close the tailgate, without the need to physically lift it, is a game-changer. This feature is especially helpful when carrying heavy luggage, groceries, children, or even pets. With an electric tailgate, the opening and closing process is smooth, efficient, and less straining to your back and arms.
2. Double Pole Upper Suction Design
The electric tailgate for Haval Jolion is designed with a double pole upper suction that prevents noise and enhances the opening stability of the tailgate. The suction power also provides a more uniform opening distance for the tailgate, ensuring that it opens to the height needed, which can be especially helpful if you have low garages or doors. Additionally, the small size of the jingle electric tailgate motor ensures that it fits into the original car tailgate's casing, making it nearly invisible and adding to your vehicle's sleek design.
3. Safe and Secure
Another great feature of installing an electric tailgate is that it adds an additional layer of safety and security to your vehicle. The electric tailgate equipped with anti-pinch function, which prevents it from shutting down or damaging if an obstacle is detected. It enables the tailgate to bounce back when it senses any obstruction. In addition, it also comes with a soft-closing function, which ensures that the tailgate closes slowly and gently, reducing the risk of slamming or accidentally injuring someone.
4. Compatible with Many Car Models
The good news is that an electric tailgate is not limited to only a few car models; it can be installed on more than 300 models of cars. Therefore, if your car is not equipped with an electric tailgate, it is still possible to enjoy its benefits. With jingle electric tailgate, you can enjoy this automotive innovation, irrespective of your car model or make.
5. Contact Us for Your Electric Tailgate for Haval Jolion
If you are looking for an electric tailgate for your Haval Jolion, you can trust Jingle Auto Parts to provide you with the quality product and service. Our electric tailgate is made with high-quality materials and tested for safety and durability. You can contact us via telephone on +8613662705638 or email us at [email protected] to order your electric tailgate today. Our team of professionals is always on standby to help you with any questions you might have.
In conclusion, the electric tailgate is one of the newer innovations in the automotive industry, providing car owners with increased convenience, accessibility, and safety. With the double pole upper suction design, anti-pinch and soft-closing function, and compatibility with many car models, it is a no-brainer for car owners looking to upgrade their driving experience. Therefore, we recommend that you consider installing an electric tailgate for your Haval Jolion today and contact us at Jingle Auto Parts for quality products and services.
發表評論
您的電子郵件地址將不會被發送郵件。 *為必填字段標記