By jingleauto |
16
October 2023 |
0
評論
How to Upgrade Your Hyundai Tucson 2019 with an Electric Tailgate
Have you ever wished that your Hyundai Tucson 2019 had an electric tailgate? It can be frustrating to have to manually open and close the tailgate, especially when you are carrying heavy items. Luckily, there is a solution: installing an electric tailgate. In this blog post, we will discuss the benefits of upgrading to an electric tailgate, how it works, and how you can easily and affordably upgrade your car.




First, let's talk about the benefits of an electric tailgate. Not only does it make opening and closing the tailgate so much easier, it can also make your life safer. With an electric tailgate, you don't need to worry about injuring your back or straining your arms when you need to lift heavy items in and out of your car. Additionally, electric tailgates often come equipped with safety sensors, so you don't need to worry about accidentally closing the tailgate on something or somebody.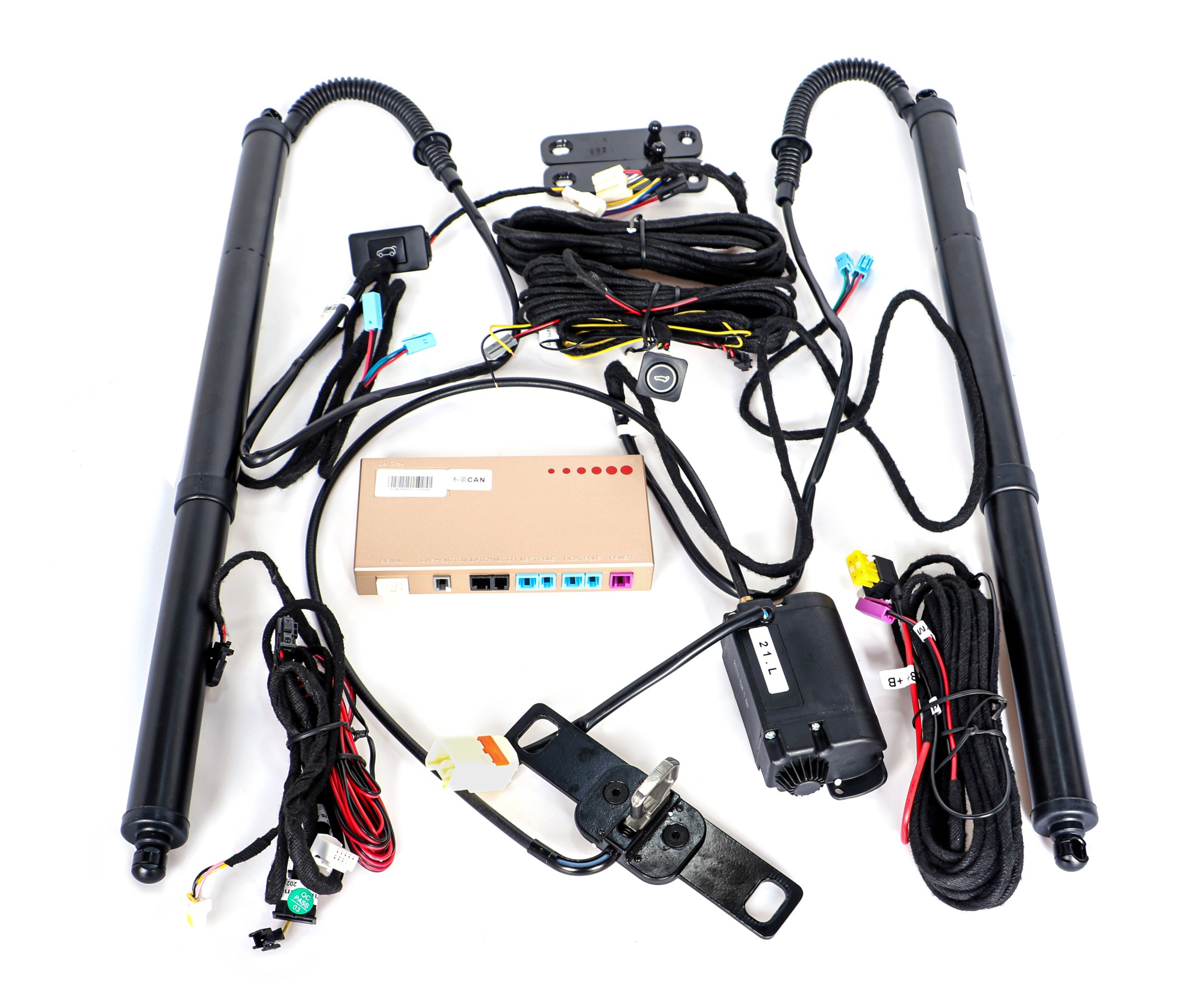 Now, let's discuss how the electric tailgate works. The Jingle electric tailgate operates via a double pole upper suction system. This means that the tailgate is pulled closed by two poles that are located on the upper part of the tailgate. The suction then keeps the tailgate securely closed. When you want to open the tailgate, simply press the button on your remote or the button located inside your car. The double pole suction system will pull the tailgate open, allowing you to easily load and unload items from your car.


Installing an electric tailgate is easier than you might think. Jingle electric tailgate currently has more than 300 popular car models, including the Hyundai Tucson 2019. All you need to do is purchase the Jingle electric tailgate kit and follow the instructions to install it yourself. Alternatively, you can hire a professional to do the installation for you. Either way, the process is quick and easy, and you will be enjoying the benefits of your new electric tailgate in no time.


One thing to consider when installing an electric tailgate is the reliability of the supplier. You want to make sure that you are purchasing a quality electric tailgate kit from a trusted supplier. Jingle Auto is a reliable supplier of electric tailgate kits, including kits for the Hyundai Tucson 2019. They offer a 2-year warranty on their products and have excellent customer reviews. You can contact them at [email protected] or [email protected] to learn more about their products and how to order.


In addition to the convenience and safety benefits, an electric tailgate can also increase the resale value of your car. Many buyers are willing to pay extra for the convenience of an electric tailgate. So, not only will you be improving your own driving experience, you will also be making a smart investment for the future.
Upgrading your Hyundai Tucson 2019 with an electric tailgate is an easy and affordable way to make your driving experience safer and more convenient. With the Jingle electric tailgate kit, you can quickly and easily install an electric tailgate on your car and start enjoying the benefits right away. Remember to choose a reliable supplier like Jingle Auto to ensure that you are getting a quality product that will last for years to come. Contact them today to learn more about how to upgrade your car with an electric tailgate.
發表評論
您的電子郵件地址將不會被發送郵件。 *為必填字段標記